Reading Eggs—the multi‑award winning online reading programme for homeschoolers!
Reading Eggs Will Teach Your Child To Read In Just Weeks! Register For Your FREE 30‑Day Trial Now.
Reading Eggs is the perfect programme for homeschoolers, providing a comprehensive range of online reading lessons, activities and e‑books that teach kids ages 2⁠–⁠13 the core literacy skills needed for lifetime reading success.
Take advantage of our FREE 30‑day trial and see how your child's reading improves with Reading Eggs!
Proven Reading Results
91% of parents noticed an improvement in their child's reading ability since using Reading Eggs
Based on solid scientific research
Used by over 10 million children worldwide (and counting!)
Developed by expert educators with 30+ years' experience
Money‑back guaranteed
Why Children Love Reading Eggs
120 lessons, thousands of interactive activities, motivating rewards and songs
Makes reading fun—kids want to learn
One‑on‑one lessons to match your child's ability
Detailed assessment reports to show and recognize progress
Actual Screenshots From Inside Reading Eggs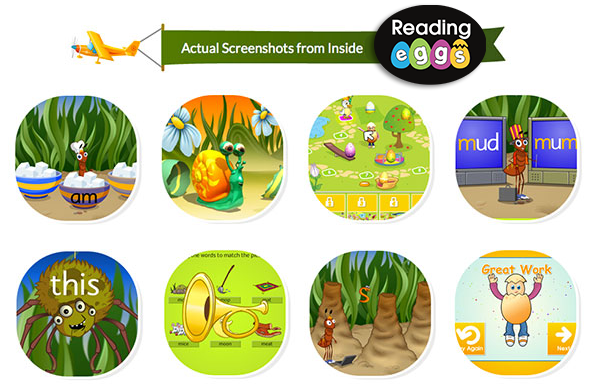 Join more than 10 million users from over 169 countries and claim your FREE trial of Reading Eggs now!
Customer Reviews
Reading Eggs was exactly what we needed to help "flip the switch" for my 5‑year‑old kindergartener when it came to reading. In just a few short months she's reading anything and everything she sees.
K. Campbell
Reading Eggs has been the best purchase for our homeschool this year. Our 8‑year‑old son loves and learns from this visually exciting programme. It has helped his reading and also his writing as he has started his own 'Reading Eggs' story book!
Edyth N.
We have had wonderful experiences using Reading Eggs. Our 6‑year‑old didn't really care to do any reading, but the ways in which things were taught turned things on for her. [I] can't wait to continue. We use it in our curriculum each day and it has become an important part of our programme.
Sharon T.
Hi there, I wanted to let you know that I am a home‑schooling parent and I absolutely love your programme. My son has advanced so much in his reading in the last few weeks since we have started using Reading Eggs and he absolutely loves it! Thank you for your great programme.
Sharee
Multi-award winning programme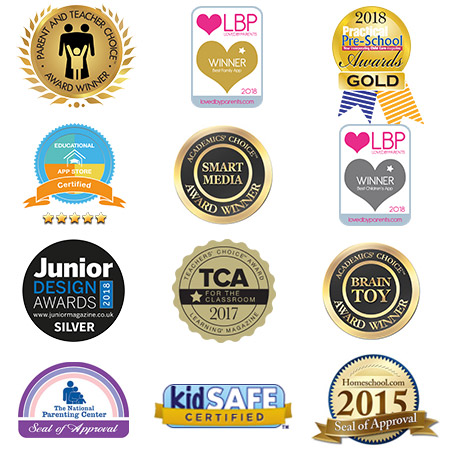 For 2–13 year olds