Where Kids Learn to Read Online!
Reading Eggs is the breakthrough online reading programme where children learn to read using online books and interactive reading games.
See how it works. Register now for your 30‑day FREE trial!
Reading Eggs is designed to make learning to read fun, easy and highly rewarding for children aged 2–13. The programme includes hundreds of online reading lessons, thousands of interactive reading games and over 2500 online books that children love—and it really works!
Register now for your 30‑day FREE trial of Reading Eggs—no obligations, no credit card required!
Why try Reading Eggs for FREE?
Provides a child‑safe online learning environment free from advertising and distractions
Uses the breakthrough phonics method to help your child learn to read
Supports faster learning using motivational elements and rewarding online reading games
Features over 2500 online reading books for kids of all ages
Reading Eggs is designed to help children learn to read online by building skills in the five key areas of reading success: phonics, phonemic awareness, vocabulary, fluency and comprehension.
Actual screenshots from inside Reading Eggs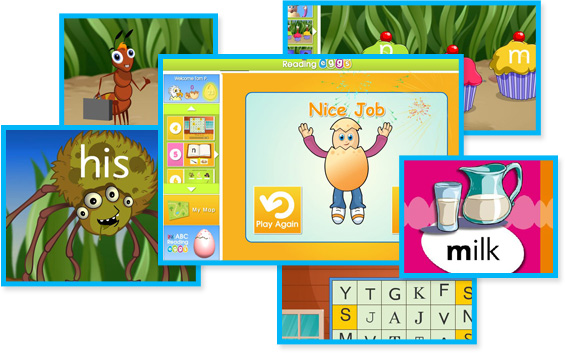 Join more than 10 million users from over 169 countries and claim your FREE trial of Reading Eggs now!
Multi-award winning program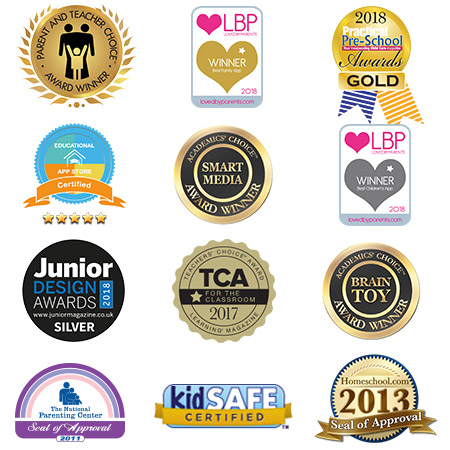 [My son] Harry really enjoys Reading Eggs. He does the lessons with his younger brother, and I often hear them having a good laugh at various times. I would like to pass on my thanks to all involved in the development of this product.
It has made learning to read online a lot of fun!
Julie
Just want to say a huge thank you for your fabulous Reading Eggs programme.
My daughter is four next month and it is simply amazing how quickly she is learning to read.
It takes any stress out of the learning process by making it fun. She navigates her way around the Reading Eggs site, completing lessons and (her favorite bit) hatching critters [for rewards]! Thanks again.
Anna
Thank you so much for this easy to use online learning tool.
My twins started school this year and look forward to coming home and getting into Reading Eggs each day. We've just completed 10 [lessons] and they are loving it.
The constant encouragement is great.
Raecheal
For 2–13 year olds