NEW End-Of-Lesson Skills Quiz Available in Mathseeds!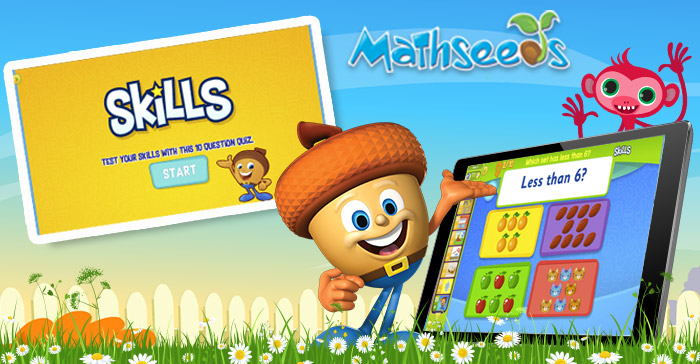 We've made an exciting new addition to our fun‑filled online maths program, Mathseeds!
Children can now enjoy end‑of‑lesson Skills quizzes after each lesson in the program. Each quiz assesses your child's understanding and mastery of key skills and concepts covered in every lesson.
The embedded, 10‑question assessments use a highly engaging quiz format that motivates kids to achieve their best, allowing them to be invested in their own learning and the results they achieve.
Created by the same team of experienced educators as Reading Eggs, Mathseeds is suitable for children aged 3–9. The program contains 200 one‑on‑one maths lessons, interactive games, exciting rewards and printable worksheets that correspond with each of the online lessons.
If you haven't already, start your free trial of Reading Eggs and Mathseeds here.