Join the inaugural #ReadLearnEmpower event and support The Education Trust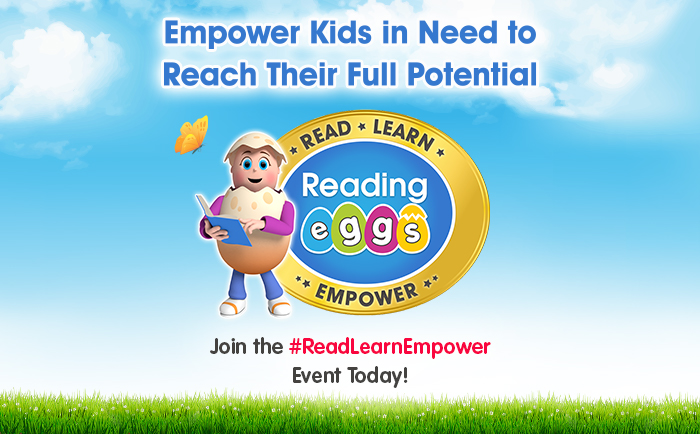 We're excited to launch the first‑ever Read, Learn, Empower event in support of The Education Trust.
From August 3 to September 30, 2020, we're inviting you to take part in the nationwide event, to help give children the resources needed to reach their full academic potential.
New customers can claim their FREE 30 days' access to Reading Eggs here and enjoy the multi‑award winning online reading program for kids ages 2⁠–⁠13. We'll donate $1* for every Reading Eggs signup to The Education Trust, to help young Americans from low‑income families get the tools needed to boost education in their earliest years.
Existing customers can also take part by uploading a video showing how Reading Eggs empowers your child to read and learn. For every video entry we receive on Facebook, Instagram, and Twitter, we'll donate $1* to Ed Trust. Find out more about how to make your video entry stand out.
Our goal is to raise US$15,000 to support Ed Trust's crucial work closing opportunity gaps that disproportionately affect students of color and students from low‑income families.
Plus, there are exciting prizes up for grabs for the five most outstanding video entries! The first prize winner will receive a 32GB iPad (7th Generation) worth $329, and the top five entries will each receive a $100 iTunes gift card and a Reading Eggs Mega Book Pack worth $243.
*Reading Eggs will donate up to a maximum of US$15,000 to The Education Trust.